The world of cryptocurrency can be a curiously confusing place to wander, so check out our most trusted exchanges in the table below. Once you familiarize yourself with them, see our top recommended coins for trading and investing. Read further and you'll be able to view effective payment methods, their advantages, and disadvantages, as well as any fees that are taken from the trader at each event.
Prevalent Coins to Buy or Sell on Exchanges
While nearly every exchange includes the original Bitcoin, Altcoins are a popular trading option on many platforms. Among these tokens, we'll explain their different prices, exchange volumes, market caps, and provide a basic background.
Bitcoin

Bitcoin is the original decentralized virtual currency created by Satoshi Nakamoto. It uses a peer-to-peer payment system using what is known as a cryptographic protocol. Due to a miner-centric approach in operating the blockchain—the network over which users send and receive Bitcoin—a maximum of 21 million coins will ever exist. Bitcoin's price topped out at over $20,000 in December, 2017.
Network fee – YES
Max price – 20,089.00 USD
Avr. min amount to buy – ~ 0.004 BTC
Ethereum

Ethereum is the cryptocurrency with the second largest market cap behind Bitcoin. Based entirely on the Ethereum Network concept, the token was created to allow for payments to use this network. These days, most ICO's utilize ETH to get up and running.
The key to Ethereum is decentralization and smart contracts. The price point for Ethereum is usually more appreciable than Bitcoin's and it is set to become one of the most profitable in 2018.
Network fee – YES
Max price – 1,432.88 USD
Avr. min amount to buy – ~ 0.01 ETH
Bitcoin Cash

Bitcoin Cash was generated from a hard fork of Bitcoin in August, 2017. And it came in with a blast. It promises faster transactions, larger block sizes, scalability, and dynamic difficult adjustment for proof-of-work solutions.
Still a decentralized store of value like any other cryptocurrency, it is supported by notable investors such as Roger Ver and developer Gavin Andresen. Recently, it was added to Coinbase's coin exchange, Gdax.
Network fee – YES
Max price – 3,526 USD
Avr. min amount to buy – ~ 0.09 BCH
Litecoin

Overseen by the Twitter-bound developer Charlie Lee, Litecoin promises users faster transaction times and a coin cap of 84 million, 4 times that of Bitcoin. The main allure of Litecoin is its cheap price point and the fact that it can be more easily mined.
Because it is based on Bitcoin's programming, people often refer to Litecoin as Bitcoin's little brother, or the silver of the crypto world. Litecoin Core, the official wallet, was released in early 2018.
Network fee – YES
Max price – 375.29 USD
Avr. min amount to buy – ~ 0.5 LTC
EOS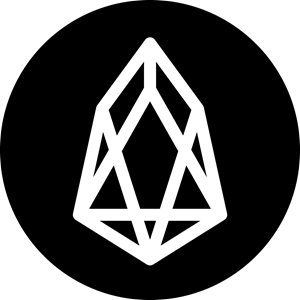 EOS is a rather obscure cryptocurrency that is, like others, based on the blockchain network. The EOS token is focused on scalability, and the token itself is powered solely be Ethereum.
Network fee – YES
Max price – 16,334 USD
Avr. min amount to buy – ~ 51.4 EOS
Tron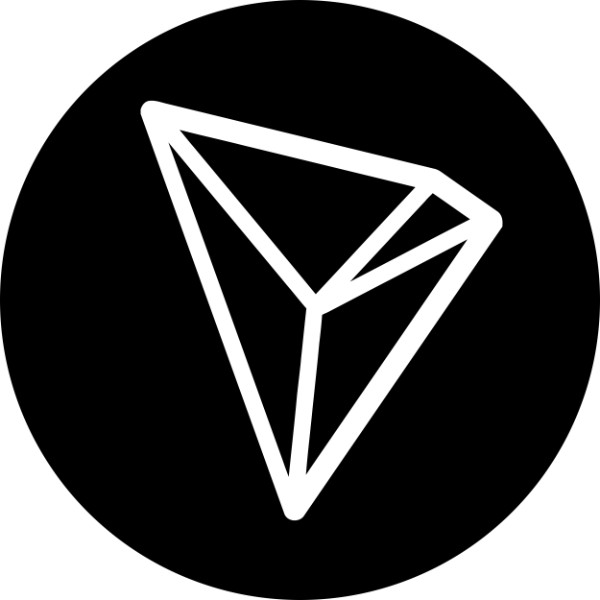 Being an open-source token that is predicated on blockchain, Tron brings new life to the game by giving developers what is known as the DApp. The DApp is a framework that can be worked on and used to construct applications.
These applications are for the purpose of digital entertainment. In the early moments of 2018, the price of Tron spiked to an ATH of $0.21. While it sits now around .04, it has shown to possess growth potential.
Network fee – YES
Max price – 0.218 USD
Avr. min amount to buy – ~ 142 TRX
IOTA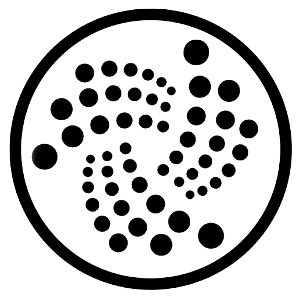 IOTA works by treating technological resources as tokens so that businesses can swap resources with no fees. These resources are then essentially services that can be exchanged with the free market principle.
IOTA has sparked the interest of several companies including Samsung and Cisco Systems. It has also recently breached the top ten coins in terms of market cap.
Network fee – YES
Max price – 5.087 USD
Avr. min amount to buy – ~ 10 IOT
TETHER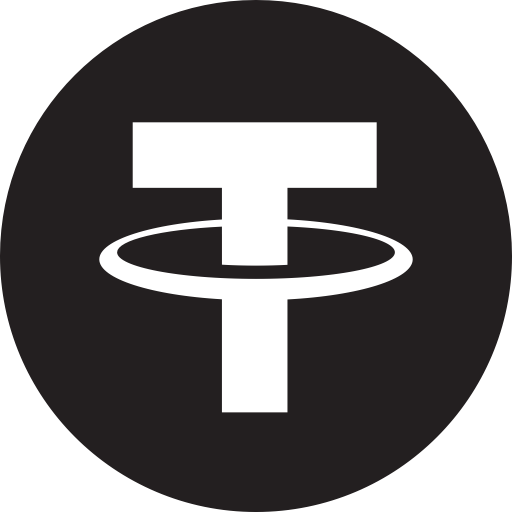 Tether is an interesting beast because it is meant to convert physical currencies, such as USD/EURO, to a cryptocurrency value. It never fluctuates in value, so it is spared from the swings of the market.
Despite this insurance, Tether has recently come under audit by certain agencies. Many speculate whether Tether has fiat in store to back up everything it prints, which is a legitimate concern.
Network fee – YES
Max price – 1.581 USD
Avr. min amount to buy – ~ 28.7 USDT
NEM

NEM's selling point is its low barrier to entry. Computational costs are minimal, which is fantastic in a world where cryptocurrency usually hogs electricity. Through its peer-to-peer framework, NEM is used for everything from payment systems to messaging. Aimed at getting an affordable, secure service worldwide, the token for the NEM network is known as XEM.
Network fee – YES
Max price – 1.817 USD
Avr. min amount to buy – ~ 131.3 XEM
Ethereum Classic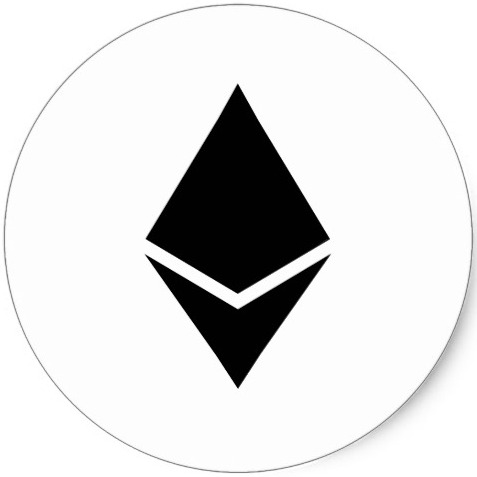 If there's anything Ethereum Classic shows us, it's that a hard fork can sometimes outshine its parent. The classic version (ETC) gave birth to the immensely popular ETH. While the two are very similar, ETC contains hacked blocks ripped from the hard fork's duplicated blocks. It currently sits at a comfortable #16 in terms of global market cap.
Network fee – YES
Max price – 43.765 USD
Avr. min amount to buy – ~ 2.6 ETC
Bitcoin Gold

Bitcoin Gold is a fork of the original blockchain which aims to get away from the more centralized approach Bitcoin core takes. As such, the decentralized aim uses different protocols and coding for a different experience. Most notably, a concept known as the Equihash is required for graphics card mining. Its market cap reaches just over $1B.
Network fee – YES
Max price – 390.106 USD
Avr. min amount to buy – ~ 0.02 BTG
Coins Trading Features on Crypto Platforms
The first step is to join a cryptocurrency trading platform such as Changelly or Binance. Once that is completed, you will need to purchase coins from the website. Luckily, there are tons of options for purchasing ranging from your standard credit/debit card to e-wallets such as Neteller and Skrill. Be aware that every transaction you make, including your first cryptocurrency purchase, is subject to certain fees and verification processes.

Trade! Place a market or limit order for your cryptocurrency of choice, or go to a peer-to-peer trading site to exchange currencies for cash or vice versa.

See what you've made and withdraw it from the site. Or, keep trading!
Payment Options Pros and Cons
Regardless of what coins you purchase or how many you get, each payment method has some benefits and detractors. Speed is a huge factor. Also, fee structuring for different methods plays a large part in what most people choose. Let's look at the most used deposit methods.
Method
Pros
Cons

0-2-day transaction time
Highly secured
Used as a withdrawal option

Verification needed
Extra docs required
High fees

> 1-day transaction time
Secure
Convenient

Not accepted at most exchanges

High limits
Direct from a bank account
Secure

Not reversible
Slow transaction speed
Verification required

Anonymous
Fast transaction time
Secure

Not all altcoins accepted
Price fluctuates with market

Convenient
No transaction times
No limits

Difficult to find a seller
Local only
Fees Applicable
When exchanging any type of cryptocurrency through a website, there are certain fees that apply depending on how you buy or sell. It is essential for traders to know about these fees as they can drastically alter profits. While transaction fees and deposit/withdrawal fees are commonplace, other less-known charges may include bank fees for international transfers and currency swaps. Below, we'll look at the ones that most often come up.

Transaction fee
Most exchanges adhere to what is known as the maker-taker model for fees. The "maker" is the person who creates a sell order above the current average price or a buy order below the average price. The "taker" is the individual who immediately buys a currency at the current price, thus executing maker orders. All transactions are subjected to fees, but traditionally takers are taxed more than makers.

Processing fee
This fee is paid for the work required to deposit money into an exchange or withdraw money from it. Either your bank or the institution decides what to charge for each processing fee whenever you send or receive money, so be wary of a potential 1-3% hit.

Network fee
A network charge is exclusive to the blockchain. Miners charge a nominal fee to verify the transaction. The exact percentage is contingent on how large the payment is and the strain on the Bitcoin (or altcoin) network. Some coins have higher transaction fees than others, so research is required to see how many coins you'll lose to the blockchain.