Let's get you acquainted with the most talked-about crypto project in 2019. The only decentralized platform whose white-papers are peer studied by experts of the network from every corner of the world. The open-source platform in Haskell programming language, is aimed at developing Dapps and smart contracts. It has its own currency ADA. When in 2017 it appeared, it quickly out-competed ETH. Everyone can buy ADA in multiple ways, we're going to review below.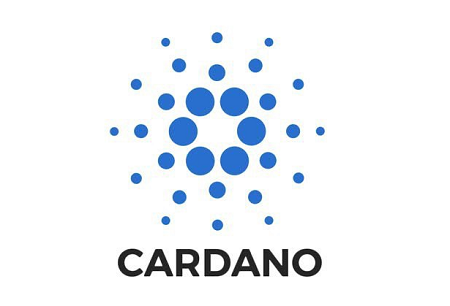 Methods of Buying ADA
If you are new to the process of purchasing the coin, you'll need to assure the chosen way is safe. And without tech knowledge, it is definitely hard. To know you are doing everything right, we offer our overlook of the order of processing steps as well as all nuances' explanation.
Currently, you can choose to pay with the money on your credit, or debit, card; make the bank purchase or perform a wire transfer; avail of another crypto; fourthly, pay with cash.
Credit/Debit Cards

Acquiring ADA with a help of your credit means has its specifics. For example, there is only one crypto exchange, which is specialized in the service, Coinmama. This platform doesn't offer its wallet either. It takes from 1 to 5 working days to receive the crypto via Visa, MasterCard. For each transaction, you're charged with a fee of 1.49% or more.
Bank Deposits Or Wire Transfers

On Coinmama, you also will find an option to make one-time transfers via SEPA. It requires more than a week before your ADA will reach your wallet. There are LiteBit.eu, Cryptomate, Bithumb, and Bitbns, which supports EUR, KRW, GBP, INR accordingly.
Other Cryptocurrencies

While your choice of options gets a lot wider if you decide to use a crypto for paying. ADA is available in pairs with ETH, BTC, USDT, and BNB. First of all, these are ABCC, Bittrex, Binance, Huobi, Gate.io services selling the coin. They charge a buyer with a marginal tax.
Cash
As you made sure, you have to select the exchange option carefully. First, it must offer multiple fiat including the needed currency, secondly, it has to be trusted and proven to be secure by users. Buying Cardano crypto with USD, EUR, GBP, and more.

Cardano Wallet

Users keep ADA in a Cardano digital wallet. There are web, desktop and mobile ones, used for monitoring, buying, selling the money.
Where to get an ADA-suitable wallet? Got to any of the sites – Atomic, Daedalus (desktop), Yoroi (web), Infinito (mobile) Wallets – explore, register with it, however, it's better ending up on the Daedalus website as it is among cold wallets which suggests the most secure and also official way of holding the cryptocurrencies.
Guide to Buying ADA on Exchange
Now the process itself, which mean only 3 steps to make. Using any exchange, the registry as the first move is a must.
Step 1: Open an Account
To open your account, most sites ask potential users for their name, address, password at the beginning. After getting familiar with their terms below the registry, going through verification, you complete the action.
Step 2: Deposit Funds
Depositing is slightly different from common view on the operation. As your crypto is likely to be stored in the cold wallet, you need to transfer it to the chosen exchange you have registered, For that, on the page "Funds", you enroll the currency, you are going to use, to receive a unique deposit address. You will then copy and paste that long code. In ten or less minutes, check your account balance to find there the transferred ETH, BTC or whatever currency you choose for paying.
Step 3: Exchange You Coins
Basically, now you only need to exchange the crypto for ADA on the "Exchange" page. Tick the chosen type of crypto on the right and the exchange will show you the pair. Proceeding to the Market, you need to select the percentage of your balance money to be used for buying the particular amount of Cardano coin.
Is it Worth Investing in Cardano?
The goal to create the payment system, which is really fast, scalable and cheap, was achieved by Charles Hoskinson. However, experts outline three major gaps of Cardano: nothing-at-stake problem, the long chain row, and its dynamic availability. What makes the question "Whether Cardano is worth investing" open.