After having gained the experience with Dogecoin, I'd like to open up about its key advantages before we proceed. They are plain and simple:
there has been observed its constant growth,
affordable crypto operations like selling, buying, trading for beginners,
suitable for purchasing various stuff,
minable.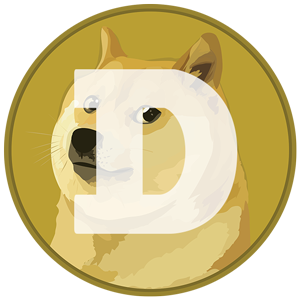 A Few Words about Dogecoin
Dogecoin fans should expect more news about the Litecoin-based crypto currency to come. I will be going on with 111 bln coins written on C++ and named after a Doge meme of Shiba Inu. When it all started as a joke for inventor, now insiders have reported about 126 mn dollars of the enterprise value. I've expected a lot from Billy Markus and Jackson Palmer co-founders since 2013, when transactions with DOGE left other crypto behind. Now let me make things more special and practical.
Wallet

There are 4 officially recognized wallet types for storing this coin, accompanied by their limits, features, security particular qualities and usability, of course. None other than desktop, hardware plus webwallets we are talking about. Above your gadget compatability, you should consider how each system provides safety for the private key.
MultiDoge and Jaxx.io are currently serving Linux, Mac and Windows computer owners, and the latter also serves Android and iOS users. I just kind of feel like you should use this alternative multicurrency DOGE-specified wallet if you feel safer when downloading it to your PC as compared to the next variant.
Dogechain, in a number of points excels, in particular, in usability, but being stored by 3rd parties, we got the risk a private key to be decrypted. As the information is in the cloud and encrypted by a browser, it is a risky thing. So, I suggest coming over to the next option.
For those wondering why people pay for wallet, if you have been hacked once you'll never make this mistake twice and choose the hardware wallet like Ledger Nano S, or Trezor and KeepKey alternatively, which keep your funds offline away from hackers.
And when another person asks about a mobile access, apart from Jaxx.io, I recommend Dogecoin Mobile Wallet for Android clients, iOS holders apply to Freewallet as usual, both groups are known to be satisfied with the services.
Purchase on Trading Platforms
After having done some research work, I can't help but find the ways how to actually buy DOGE. As it turns out, with fiat money, with BTC or with other crypto, exchanging it for DOGE on a platform, buying some crypto currency, and trading for DOGE on a platform, actually may be a regular occurrence. I'm directly involved in "day to day" operations, so let's see what I managed to discover.
Buy DOGE with Fiat

A decade of buying DOGE with fiat has not come to an end yet. But you should "never ever use the method not knowing other options". I will explain, before you see the coin, you need to purchase another crypto by sending cash via credit, debit, e-wallet mechanisms.
More than anything, though, I was looking for a platform where all of them are available, these were CEX.IO, Coinbase, Coinmama where I got BTC which I transfer to Changelly, where BTC, ETH or LTC may be traded to DOGE. It is truly hard to find a perfect crypto pair on the exchange, herewith exploring YoBit and seeing DOGE/USD and DOGE/EUR ones become pleasant news for me.
With Credit Card

I feel like selecting the payment system for depositing an account has become a trouble, and I'm just comfortable providing my Visa debit card, that kind of services are always available, but coming with fees, about 2.5%-5% per transaction and followed by amount limits per day/month.
I don't like restrictions, so I give no chance to an exchange to tie my hands. I get an account ranked higher than a basic level, because it trivializes the work.
With PayPal

I don't like how factors add up to build a pressure on me. Few exchanges offer PayPal services, but I've found them. While not directly, you may have bitcoin for trading to DOGE on the same old Changelly for the fiat transferred through PayPal.
VirWox, LocalBitcoins gave me that chance to start. And so, I just couldn't refuse it. Okay, that may have been cool till I have discovered one and the same limits, regarding time, available operations, and other aspects. However, my goal was to find a way.
Exchange Bitcoin or Ether for Dogecoin
Spending much of my time exchanging crypto coins, I worked up a plan.
step 1 – register with an exchange
step 2 (optional) – purchase BTC (ETH) on that exchange
step3 (optional) – transfer BTC from another platform
step 4 – search out these pairs BTC/DOGE and/or ETH/DOGE
step 5 – finish the buying process
step 6 – trade/withdraw the coin
Conclusion
I went to my extreme lengths to supply you with insight into DOGE, with all the details of its origin story, etc. Which coin is worth investing the most is so guarded even most devoted crypto investors couldn't say certainly. Though there are dropped few hints about its trustability: a fair name of the brand, the appearance on Twitter, Reddit and Imgur as rewards, a cheaper mining system. Do I advise DOGE? Yes, I do.