BITCOIN EXCHANGE YOU CAN TRUST.
These are the words you will see once entering the home page of CEX.IO. This motto of the portal already reveals the whole concept, and you understand what exactly you can get when joining the site.
This company was created in 2013 in London. The main purpose of the founders was to establish a ground for BTC exchanges and cloud mining. At a certain point, the mining pool of the enterprise (Ghash.io) owned 42% of the general network mining power.
Yet, in 2015, all the operations of the kind were closed and the principal activity remained BTC exchange. Due to the cross-platform availability, you can trade various crypto money both online and thru a mobile application. The site itself confirms that they provide worldwide service, 24/7 customer support, stable platform. Let us see whether that is really so.
Advantages & Disadvantages
Even the most risky users still want to examine the conditions they will have to accept. We strongly recommend anyone who decides to buy cryptocurrency thru the exchange sote to view the main pros and cons of the service. Here, we provide a list of the main benefits and drawbacks, which you can receive with CEX.
Advantages
Disadvantages

The website is easy to use
Provides high trading volume
Allows purchases with CC from numerous countries
Offers a range of digital currency pairs (BTC/USD, ETH/BTC, DASH/USD, etc.)
Available via a special mobile app

The verification process is too long (up to several weeks)
Poor customer support service
The prices are too high in comparison with other platforms
Numerous bad reviews, which means the service doesn't operate properly
Status for today: Registration currently opened                    

Features of CEX.IO Platform
As soon as you create an account on the site, you are free to choose any of the following actions: buy/sell/trade BTC, deposit and redeem the balance, link a payment method, etc. Herewith, the portal also offers more features for you to experience.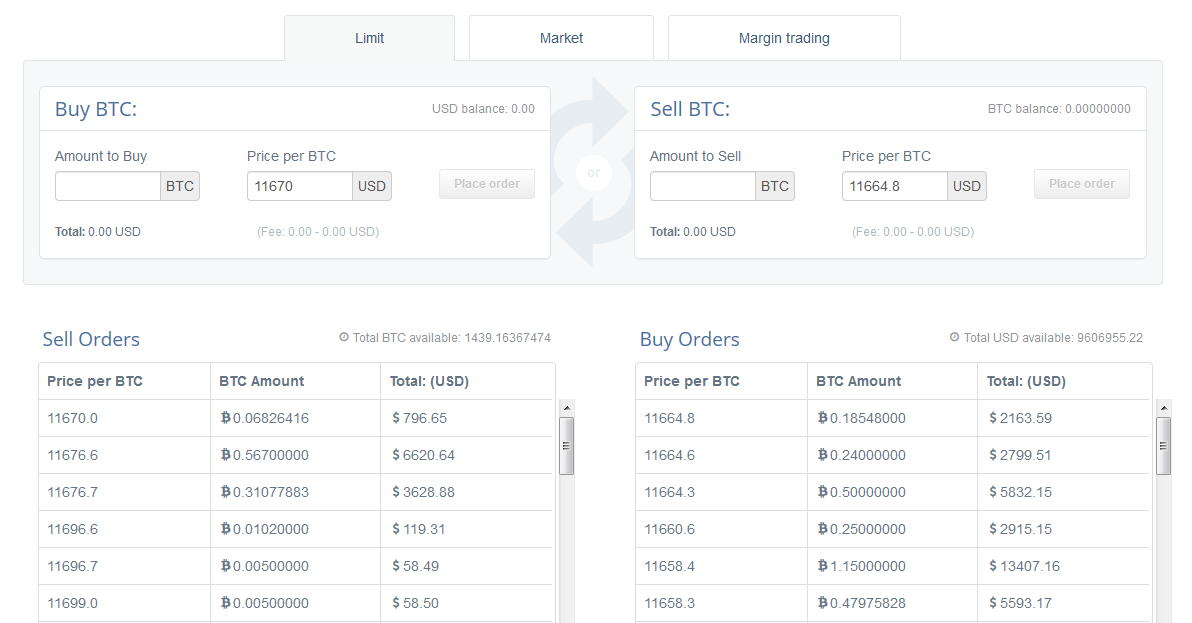 CEX provides market, limit and stop orders for its visitors. Besides, the number of traders counts 400,000 per month. Such amount of trade transactions makes it possible for users to complete the desired operations with no difficulties.
With the help of the custom software, you have a total control over your profiles. CEX.IO API does everything in order to meet your needs. The service doesn't have any deal with forward business and derivates. Nevertheless, it supports margin trading of various exchange pairs.
Countries and Currency
The service of CEX is available in 25 states of the USA and 99% of countries. In fact, there are some restrictions concerning certain operations. For instance, CC purchases are not available for 16 regions, including Island, Iraq, Afghanistan, etc.
Even a bigger amount of unallowed areas is presented for bank transfer transactions (these are Turkey, Sudan, Iraq, Iran, and more). And, as we have noticed, some US states are also out of the list. That is why, you'd better look through the full terms and conditions of the site usage before joining it.
Speaking about the available currency pairs, today, you can find up to 10 alternatives. The platform makes it possible to trade:
BTC/USD
BTC/EUR
ETH/USD
BCH/USD and others.
To tell the truth, some other exchange sites can offer you a wider range of options.
Payment Options and Fees
The site provides 3 types of duties: transaction, margin trading and deposit/withdrawal fees. Each time you make a transfer of tokens, you are to pay an extra charge to the platform for using it. The buyer is the one to cover the taxes when transacting coins, the sum can vary from 0.10% up to 0.20%.
Speaking about the deposit/withdrawal fees, there are some differences depending on the payment method you select. Below, you will find a table with a brief review of each possible alternative and a currency you pick.
| Methods | Fees | Transaction Time |
| --- | --- | --- |
| | 3.50% + $0.25 | 1-2 days |
| | 3.50% + $0.25 | 1-2 days |
| | $50 | varies |
Yet, in case you decide not to own, but sell your BTC, there are also duties to be covered. This time, you are to pay 2.9% + $4.99. Going back to margin trading charges, they are 0.2% when opening a position and 0.1% for rollover.
Accounts and Limits
CEX.IO offers its visitors 4 kinds of account. The main differences of the types are in their limits and banking methods. Once you have a Basic one, you can make payments with Visa and MasterCard only, with the monthly limits of $3,000 only.
Verified profile allows unlimited sum for CC and $500,000 for Bank Transfer limits monthly. Verified Plus and Corporate ones include unlimited conditions, the single discrepancy is in the min deposit allowed.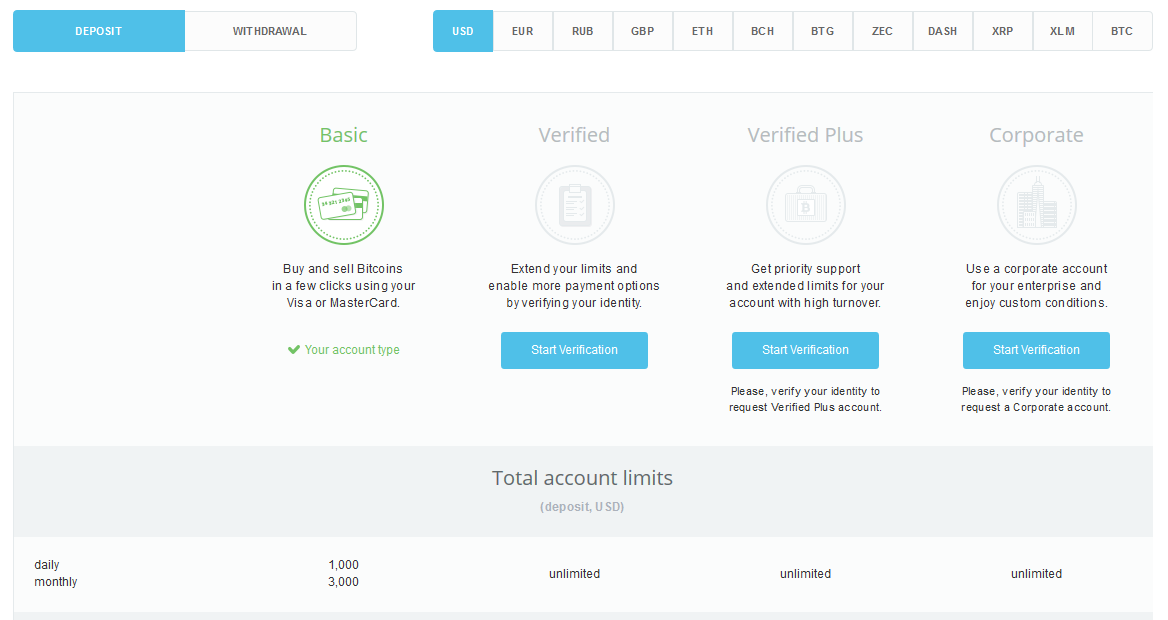 All the terms described are active for both deposits and withdrawals, also you can check the pages for USD and EUR. Everything depends on the reason you want to make transactions and how much you are going to purchase.
Customer Support & Security
Personal approach. That is what each customer wants to receive. Perhaps, due to numerous users active on the site, the platform's operators have too little time to prepare their replies. That is why, the responses are pretty canned, which creates an impression of demotivation.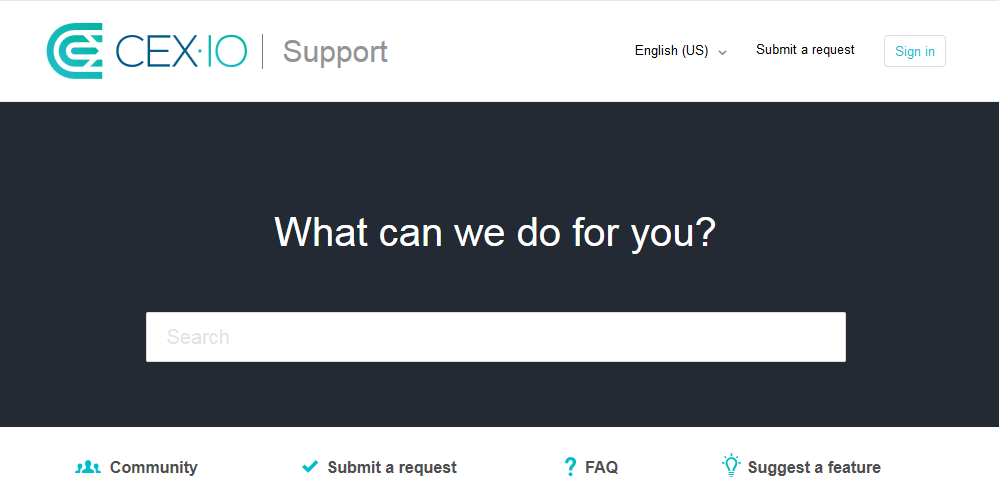 Referring to the security, there exist several stages of keeping your account safe. First of all, you are to pass 2 authentication points, that is when, you are to provide an answer for a security question. Your coins are held in the cold wallet and each time you want to send them anywhere, you are going to receive SMS or e-mail alert.
Conclusion
Leaving alone the fact about the high fees provided by the service, let us not forget about its reliability. Besides, most transfers are instant and you don't have to look for special methods of purchases. You can also upgrade your profile to the necessary stage and relish the advantage of the appropriate status.